Hard Rock Hotel Penang


RETRO MANIA – 25 August 2016
Date: 25 August 2016
Time: 10.30pm – 12.00am
Venue: Hard Rock Cafe
Ticket (Includes 1 drink): RM60 (early bird until 24 August 2016) RM70 (at the door)
It's going to be a hell of a night at the Hard Rock Café Penang on 25 August 2016! Laugh out loud and enjoy a musical night with Joanne Kam, Papi Zak, Alfred Loh as Serenity Kok, Phraveen as Mystique Masala, Sachie Amira and Prema Yin. These artistes are going to leave you with an aching belly by the end of the night.
Joanne Kam  – Joanne's distinct style of acid tongue humor earned her the reputation of being one of the most notoriously funny ladies on the Malaysian stage. Joanne also did her fair share of TV appearances in local sitcoms such as NTV7's highly rated comedy series Kopitiam, Spanar Jaya and "Ah Girl". She has also co-hosted an episode of Lonely Planet, Six Degress of Separation with Asha Gill.
Papi Zak – Papi Zak is the "biggest" stand-up comedian in Malaysia. He is also known for his infectious laughter on radio, having hosted LiteFM's the LiteBreakfast with Zak and Sara and RedFM's Really Really Late Breakfast Show with Papi & Grumpy.
Sachie Amira – The 24 year old born and raised Malaysian songstress is no stranger to the big stage. With performing arts being her unadulterated passion, Sachie has gone from tribute concerts in International College Of Music to background vocals for local artistes (Ning Baizura, Siti Nurhaliza and Jamal Abdillah) to KL headlining shows in the Indie and Jazz scene in notable events and venues such as No Black Tie, Alexis, Laundry and The Bee.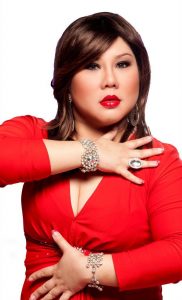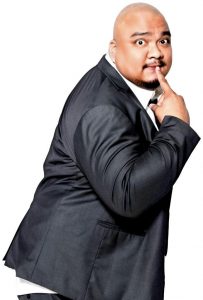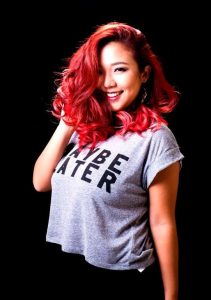 Joanne Kam                            Papi Zak                                      Sachie Amira
Prema Yin – Stemming from an earnest conviction to be true to herself, Malaysia's own 'Pocket Dynamite', as the rocker chick is widely known; Prema Yin today reveals her intentions to answer to the beckoning of her soulful side. The singer-songwriter's latest artistic revelations have been intricately designed to uncork the abundance of her cultural origins; a transcending heritage fusing together her Chinese and Indian roots to showcase the core of her individuality as a performing artiste, musician and composer.
Alfred Loh as Serenity Kok – Alfred Loh is no stranger to the arts. An accomplished actor, he is one of theatre's most versatile actor. His comedic abilities and timing also makes him one of the most sought after theatre actors around. This time, Alfred brings Serenity Kok to life, a very exuberant and glamorous character that will showcase his spontaneous wit and hilarious belly aching humor.
Phraveen as Mystique Masala – Phraveen Arikiah is a perkey self-proclaimed professional bathroom singer whose love for the stage dominates even his endless love for chocolate. His tendency to randomly serenade thin air – even while on the LRT – should testify adequately to that. His performance credits include Zoser in Hong Kong University of Science and Technology's 2011 Summer Musical Production of Elton John and Time Rice's Aida, a musical based on opera, Hong Kong's 2013 staging of Hairspray, Wishee Washee in Enfinity Academy's 2015 production of Aladdin and more.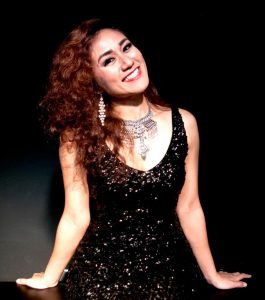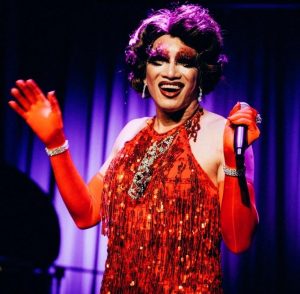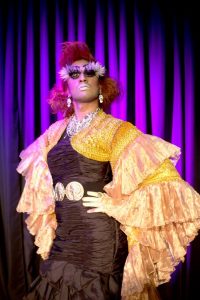 Prema Yin                                                  Serenity Kok                                        Mystique Masala
Ticket Enquiries:
marcom.penang@hardrockhotels.net
+604 886 8013