Hard Rock Hotel Penang


Hard Rock Cafe Vegetarian Menu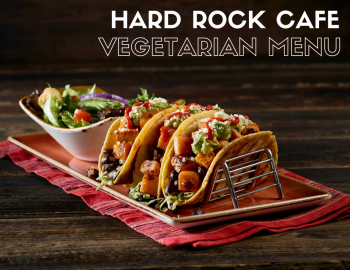 NOW till 12 November 2017
#BeEdgyGoVeggie
Celebrate the Vegetarian Awareness Month with our limited-time only meatless menu at Hard Rock Cafe Penang! The new selections includes Quinoa and Arugula Salad, Sweet Potato and Black Bean Tacos and more.
Location: Hard Rock Cafe
Time: 11.30am – 10.00pm
Hard Rock Cafe Penang has added new meatless menu items that encompass the flavors of classic, all-American cuisine. Additionally, many of the offerings featured on Hard Rock Cafe Penang's meatless menu can be prepared to accommodate vegan dietary requirements. A full list of the vegetarian menu includes:
Quinoa and Arugula Salad (NEW) – a fresh mix of pico de gailo, quinoa, lime juice and chopped cilantro mixed with arugula and topped with shredded brussels sprouts, spicy pecans, feta cheese and craisins tossed in citrus vinaigrette.
Grilled Hummus Quesadillas (NEW) – a spiced, grilled flour tortilla filled with garlic & herb hummus, sauteed spinach, sun dried tomatoes and black olives. Served with sriracha chili sauce and a side salad.
Sweet Potato and Black Bean Tacos (NEW) – Corn tortillas filled with spicy black beans with roasted sweet potatoes, guacamole, shredded cabbage, and chili sauce. Served with a side salad.
Grilled Ratatouille Wrap – Grilled eggplant and assorted vegetables with sriracha mayonnaise, olive oil and baby arugula in a seasoned grilled flour tortilla served with salad.
Spinach, Potato & Chickpea Burger – A house made patty of red skin potato, spinach, chili peppers, cilantro, chickpeas and spices, topped with arugula, tomato, cucumber and spiced yogurt sauce. Served on a toasted bun with French fries.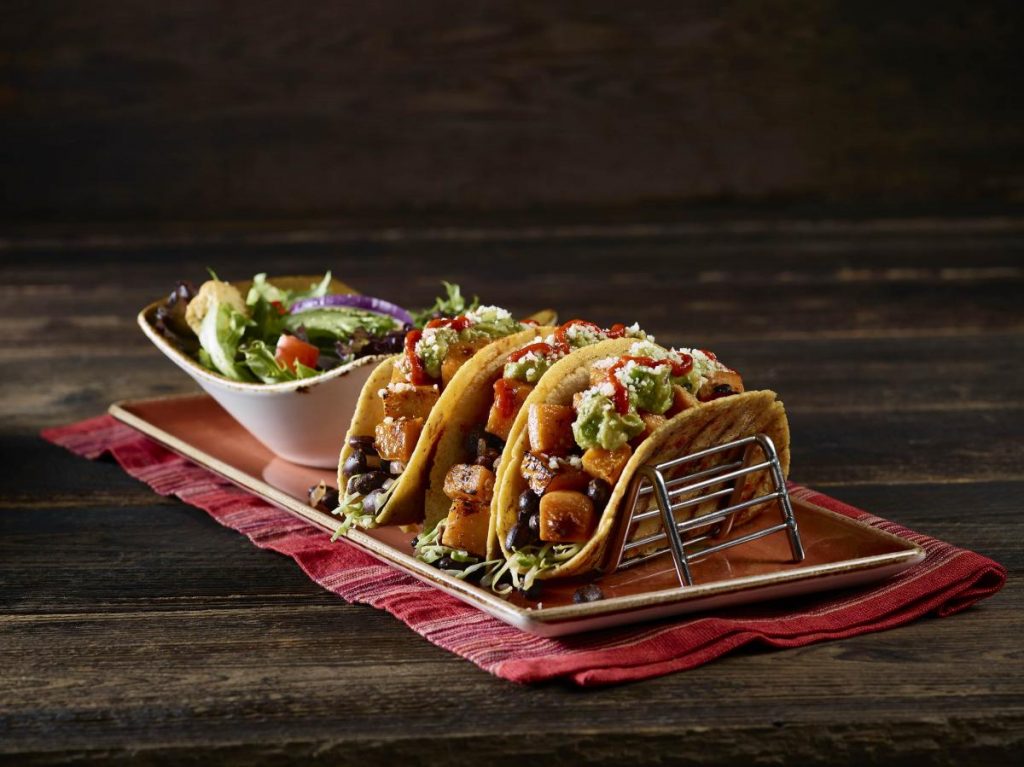 Sweet Potato & Black Beans Tacos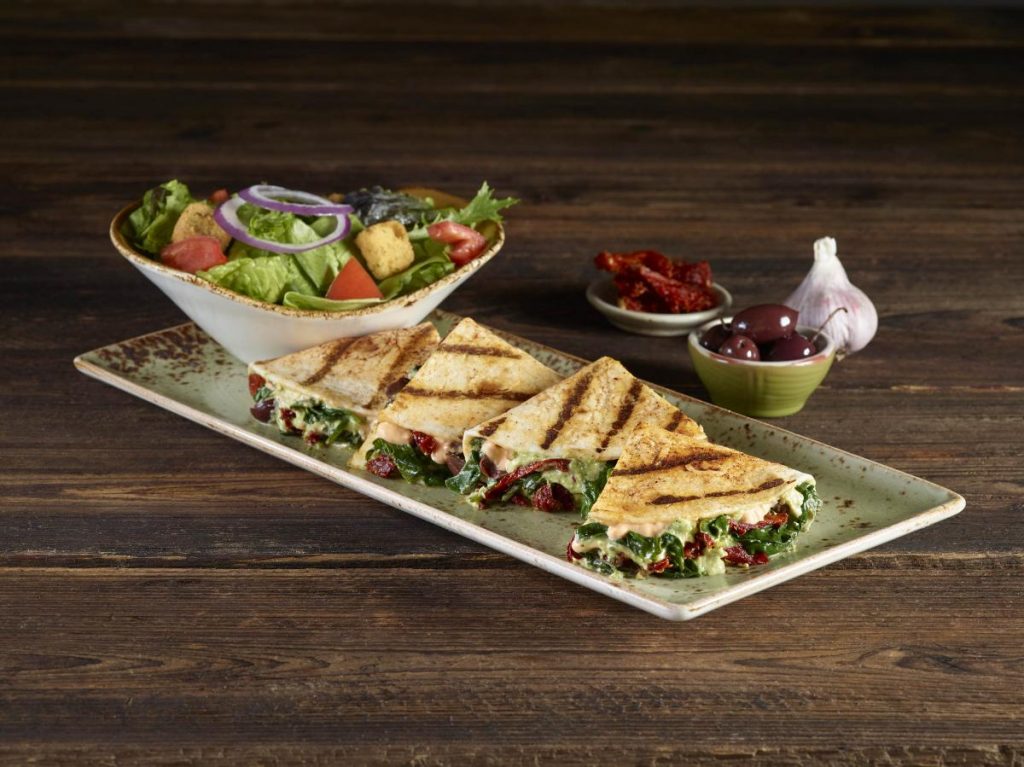 Grilled Hummus Quesadillas
Feeling thirsty?
Treat yourself to a refreshing natural cocktail served in collectible Mason jars.
Check out our menu below!
Note: 2 days advance booking is required.
Make A Reservation