Hard Rock Hotel Penang


Pizzeria
For delicious Italian inspired food in a relaxing setting, head on over to the Pizzeria!
Pizzeria offers a friendly and comfortable atmosphere where one can enjoy the sea breeze while overlooking the pool.
Sit by the poolside or beachside and savour on a widespread of pizzas and pastas.  In addition to that, a variety of finger food like popcorn chicken, calamari salad, homemade dips and others are also available here. Relish on a local flavoured pizza, gourmet burger and delicious pasta with extensive choice of beverages at one of the best pizza joint in Penang.
Introducing our top seller:
Tandoori Chicken Pizza
Hand tossed, firewood baked pizza crust with our local favourite, tandoori chicken as topping. As mouth-watering as it gets, the Tandoori chicken cutlets are marinated with spices and herbs to perfection before they are spread evenly on the pizza crust, along with some onion rings, tomato puree and Italian herbs. The Tandoori Chicken Pizza is then baked in a wood-fire oven. The crust is not too thick nor too thin and is slightly crispy on its sides. The generous amount of cheese makes the pizza even more delicious! Hungry yet? Visit the Pizerria today and treat yourself to one or two!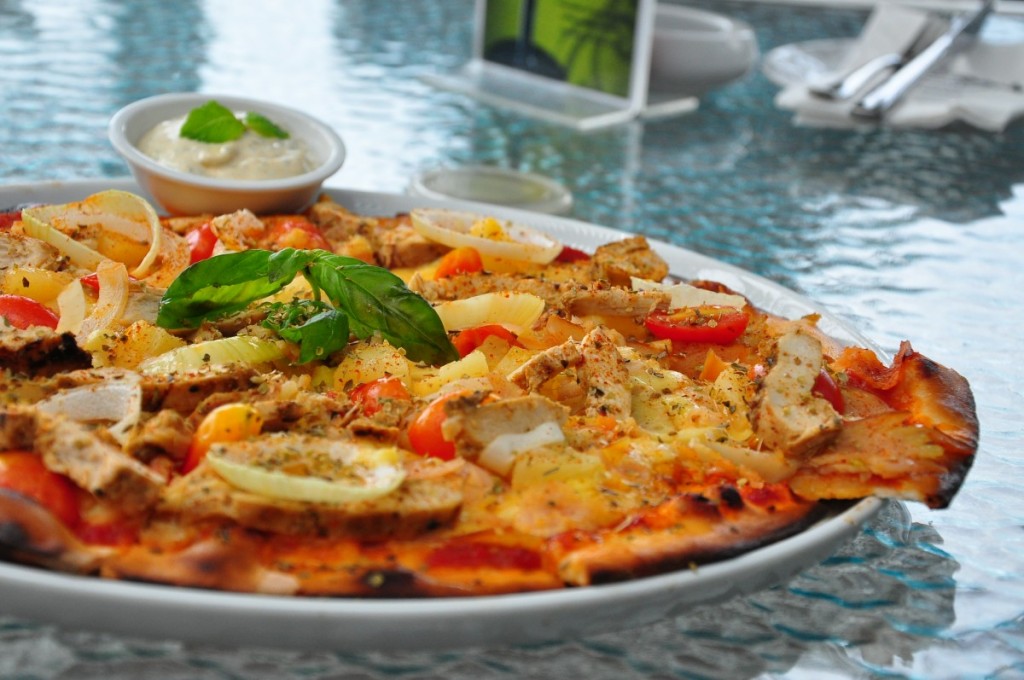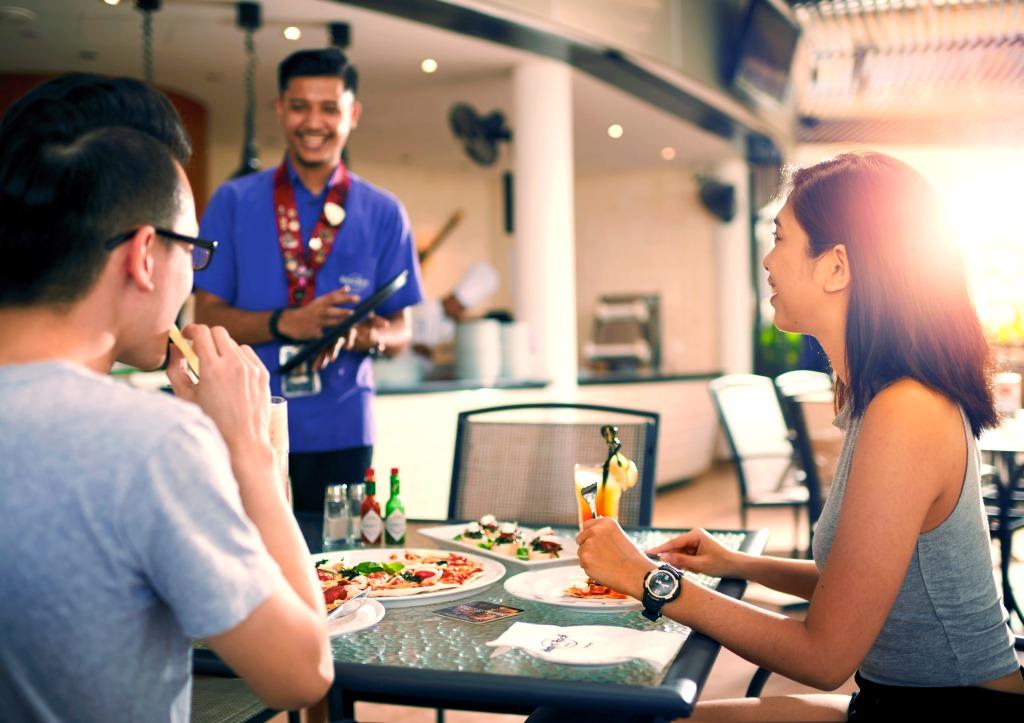 Opening Hours:
11.00am – 11.00pm, Daily

Note: 2 days advance booking is required.
Make a Reservation
Go Back to Dining & Nightlife